Partners
More about the universities SRUC has links with.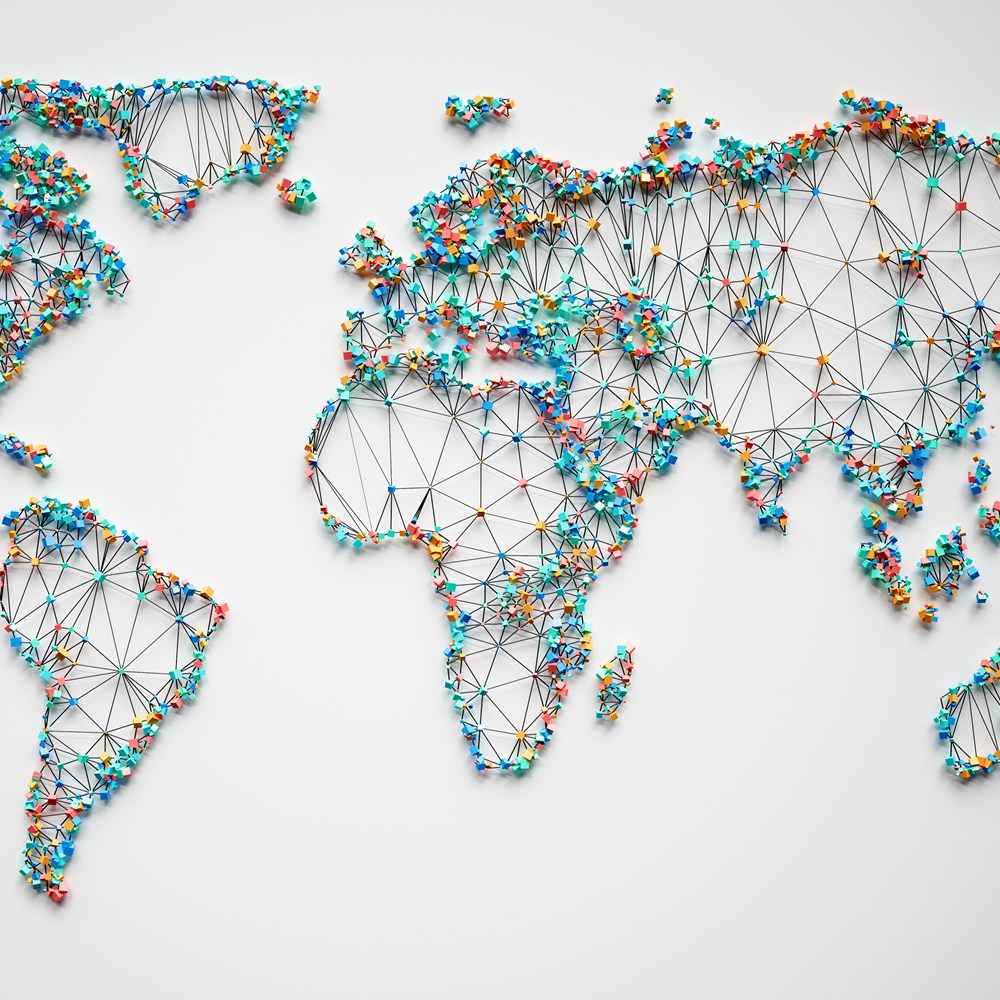 Gembloux Agro Bio Tech – Belgium
Founded in 1860, the University Faculty of Gembloux is the oldest Belgian institution of teaching and research devoted entirely to agronomy and biological engineering. Since January 1st 2009 it is a part of the Univesity of Liège, in the "Académie Universitaire Wallonie-Europe".
Its activities have gained worldwide reputation. These are organized around three topics:
Agronomic Sciences
Environmental Sciences and Technologies
Chemistry and Bio-industries
It offers a number of post-graduate courses and accepts graduates preparing a PhD. SRUC accepts postgraduate research students from Gembloux on short-term visits under the Erasmus scheme.
University of Zagreb – Croatia
The University of Zagreb (1669) is the oldest and biggest university in South-Eastern Europe.
It offers a wide range of academic degree courses leading to Bachelor's, Master's and Doctoral degrees in the following fields:
Arts
Biomedicine
Biotechnology
Engineering
Humanities
Natural Science
Social Sciences
Czech University of Life Sciences – Czech Republic
Czech University of Life Sciences (formerly of Agriculture) celebrated its centenery in 2006.
Study is divided into 5 faculties as follows:
Faculty of Agrobiology, Food and Natural Resources
Faculty of Economics and Management
Faculty of Engineering
Faculty of Environmental Science
Faculty of Forestry, Wildlife and Wood Sciences
Mendel University in Brno – Czech Republic
Established in 1919, the Mendel University in Brno can pride itself on the longest history of agriculture and forestry studies on the Czech lands.
Mendel University in Brno is divided into five faculties:
Faculty of Agronomy
Faculty of Forestry and Wood Technology
Faculty of Business and Economics
Faculty of Horticulture (located in Lednice)
Faculty of Regional Development and International Studies
HAMK University of Applied Sciences – Finland
HAMK is a multidisciplinary university of applied sciences with more than 20 degree programmes and 7,500 students. It offers broad-based, high-quality education, research and development, and strong internationalisation.
HAMK's fields of education include:
Natural Resources and the Environment
Natural Sciences
Social Sciences, Business and Administration
Tourism
AgroSup Dijon – France
AgroSup Dijon specialises in the fields of agronomy and agri-food, and offers a diverse range of courses. It is based in Dijon, in the heart of Burgundy, a region rich in cultural heritage known for its food and wine.
AgroSup Dijon offers training and support in the core learning cycle, in research and in continuing education in the following fields of its expertise:
sciences and technologies of agronomy and agri-food, the economy and sociology of rural areas
sciences and technologies in education, training and communication
Universite Paris 13 – France
University Paris 13 is one of the thirteen universities which succeeded the Sorbonne after 1968. Today it has nearly 22,000 students.
Its educational portfolio is wide-ranging. Teaching is split into 5 main subject areas:
Social Science and Humanities
Culture and Communication
Management and Economics
Political Science
Health, Medicine and Biology
Links with SRUC are in the area of Animal Welfare and Behaviour research.
Ecole Nationale Supérieure Agronomique de Toulouse – France
ENSAT is currently the second largest institute in France in terms of the number of agronomic engineers trained annually.
ENSAT academic programmes meet the demands of the three major fields of agronomy:
Agriculture and Agricultural Services
Environment and Rural Development
Processed Food Production, Food Safety, and Food Distribution
Specialisation is available in:
Sustainable Agriculture
Plant Science
Animal Production
Environmental Science
Food Production
Agromanagement
University of Debrecen – Hungary
The 15 faculties of the University of Debrecen form 3 centres - those of medical sciences, agricultural sciences, and arts and natural sciences. The centres also comprise research institutes, research groups and other auxiliary units aiding education.
The Centre for Agricultural and Applied Economic Sciences hosts the Faculty of Agricultural and Food Sciences and Environmental
Management and the Faculty of Applied Economics and Rural Development as well as research institutes and farms.
The basic objective of the Centre is to turn out well-trained, knowledgeable agricultural specialists, and to provide them with further training that will enable them to play a creative role in society and the development of agricultural production. The Center provides its students with up-to-date, comprehensive professional knowledge, based on solid theoretical foundations.
Students can choose from 19 bachelor programs, 12 master programs and 4 doctoral schools, supervised by highly qualified instructors and researchers.
University of Szeged – Hungary
According to the Shanghai list, the University of Szeged is one of the best universities in Central Europe.
With its 12 faculties, the university is a modern integrated higher education institution that has its strengths in its versatility. A huge number of courses are offered, organised into the following faculties:
Faculty of Agriculture
Faculty of Arts
Faculty of Dentistry
Faculty of Economics and Business Administration
Faculty of Engineering
Faculty of Health Sciences and Social Studies
Faculty of Law
Faculty of Medicine
Faculty of Music
Faculty of Pharmacy
Faculty of Science and Informatics
Teacher Training
Stenden Hogeschool (University of Applied Sciences) – Netherlands
Stenden university is a dynamic, top-quality university with campuses within and outside the Netherlands.
The university currently has approximately 10,000 students from 60 different countries and 800 staff members.
The university offers specialised programmes in the areas of:
service management (hospitality, leisure, tourism & business studies)
primary education (teacher's education)
social management (social work and arts therapies)
Wageningen University and Research Centre – Netherlands
Wageningen University is a leading European university in the Life Sciences offering a range of programmes both at undergraduate and postgraduate level.
Study programmes are offered in the fields of
Economy & Society
Health
Life Sciences & Technology
Nature & Environment
Animals & Plants
All 3rd year undergraduate courses are taught in English, as well as all MSc courses, due to the fact that about 1/3 of the student body are international.
Wageningen is located on the north bank of the Rhine, in the central Netherlands.
Poznan University of Life Sciences – Poland
Higher agricultural studies in the Wielkopolska region of Poland dates back to 1870. It was then that the Halina School of Agriculture in Żabikowo, situated close to Poznań, was founded thanks to the efforts of August Cieszkowski, an outstanding citizen, philosopher and patron of agricultural sciences and education.
The University was named the August Cieszkowski Agricultural University of Poznań in 1996. Today its education and research is organised into the following areas:
Faculty of Agronomy
Faculty of Forestry
Faculty of Animal Science
Faculty of Wood Technology
Faculty of Horticulture
Faculty of Food Science and Nutrition
Faculty of Land Reclamation and Environmental Engineering
University of Warmia and Mazury – Poland
The University of Warmia and Mazury (UWM) was founded on 1 September 1999, after merging three educational institutions: the fifty-year-old Academy of Agriculture and Technology, the thirty-year-old Pedagogy College and the 450-year-old Warmian Theological Institute.
Courses are divided between sixteen faculties, educating over 34000 students. The University offers a wide range of studies in the areas of:
Animal Bioengineering
Geodesy and Land Management
Environmental Management and Agriculture
Veterinary Medicine
Environmental Protection and Fisheries
Biology
Social Sciences
Food Sciences
Also covered are, Medicine, Technical Sciences, Fine Arts, Humanities, Economics, Mathematics and Computer Sciences, Law, and Theology.
SLU - Swedish University of Agricultural Sciences – Sweden
SLU develops knowledge about our biological natural resources – everything that lives and grows. It conducts research, teaches and informs about the opportunities, and possible risks incurred, when using forests, landscapes, soils and animals in different ways.
SLU has four main departments:
Faculty of Forest Sciences
Faculty of Natural Resources and Agricultural Sciences
Faculty of Veterinary Medicine and Animal Science
Faculty of Landscape Planning, Horticulture and Agricultural Science
HAFL (Bern University of Applied Sciences) – Switzerland
The HAFL in Zollikofen, Switzerland, is a centre of excellence in the agricultural, forestry and food industries.
It is one of the 6 departments of the Bern University of Applied Sciences.
Students can study courses in:
Agriculture,
Agricultural Economics
Plant Sciences
Livestock Sciences
Forestry
Dairy Food Engineering