Meet our people
Find out more about our team of experts and profit from their experience.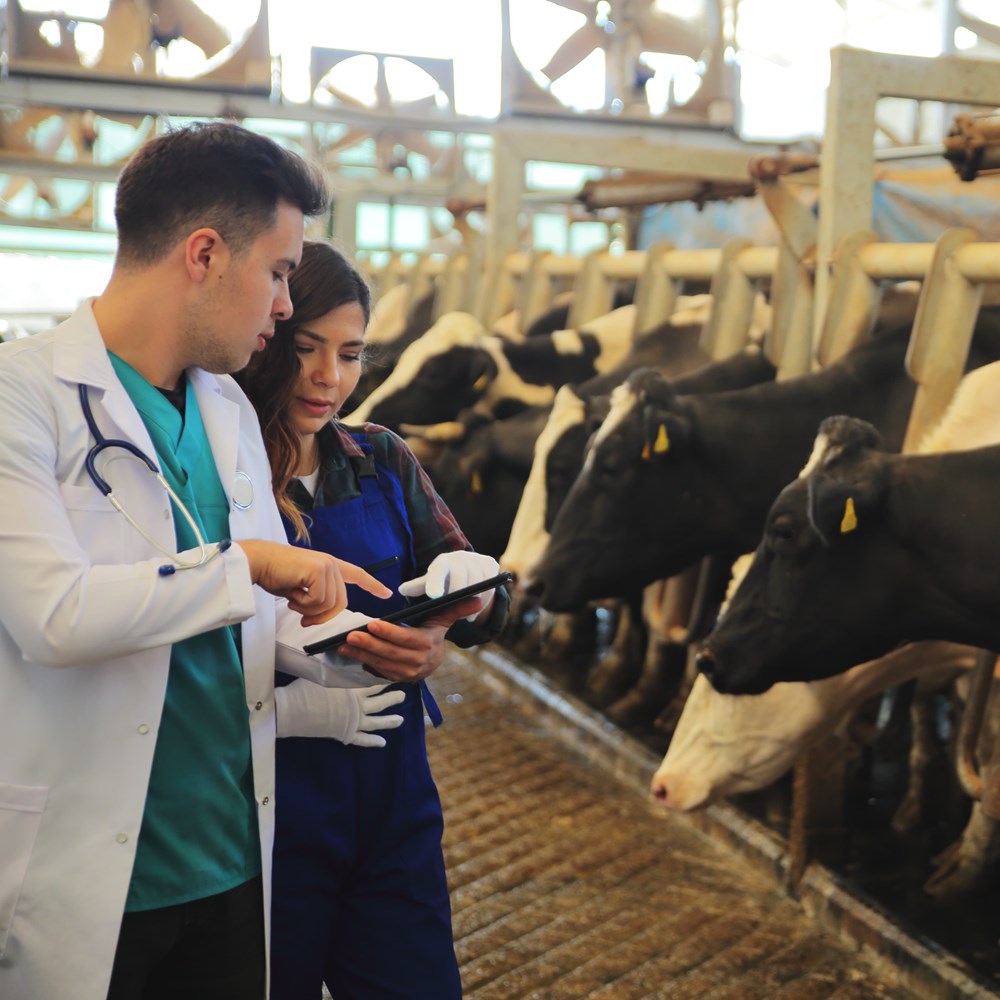 Foteini Manolaraki DVM MSc PhD MRCVS 
SRUC's Animal Health Planning System Manager
Foteini is the manager of the SRUC's Animal Health Planning System. Foteini qualified from the Veterinary School of Thessaloniki in 2005 and then moved to France where she completed her Master's, PhD and post doctorate studies in the National Research Institute (INRA)/Veterinary School of Toulouse (ENVT). Her research was focused on preventative ways to control parasitic diseases in small ruminants, developing an interest in control and prevention of parasitic and infectious diseases in sheep and cattle. After completing her postgraduate studies she moved to Edinburgh and joined the SRUC Veterinary Services in 2014. Foteini's current role is focussed on flock and herd health planning and the development of health planning tools for use by farmers and vets for a proactive health plan. Foteini also is the manager of the veterinary continuing professional development (CPD) courses within the SRUC Veterinary Services and is involved with SRUC teaching activities. 
---
George Caldow BVM&S, MSc, Cert. CHP, Dip ECBHM, MRCVS, FRAgS 
Head of Veterinary Services
Head of SRUC Veterinary Services, prior to that he was Veterinary Centre Manager at DSC St Boswell's and Veterinary Manager of Health Schemes. George qualified in 1980 and worked in general practice. He was Veterinary officer for MLC from 1984 to 1987 then joined SAC as Veterinary Investigation Officer SAC in 1987. Member of the UK Cattle Expert Group advising on national surveillance for endemic and emerging cattle diseases. Manager of the Premium Cattle Health Scheme (PCHS). PCHS disease consultant for Johne's disease and BVDV. Original member of CHeCS technical group. First author on Defra review of the Surveillance of Johne's disease 2001. Author of discussion document for the eradication of BVDV in Scotland. Member of Scottish Government's BVD eradication steering group.Author of Scottish Government's on-line BVD training module for vets. Manager of SAC's on-line Animal Health planning system for sheep and beef cattle. Led the design and development of the on-line software to support Scottish Government's health planning initiative. Planning and delivering CPD courses for vets.