Technical notes
Authoritative guidance informed by research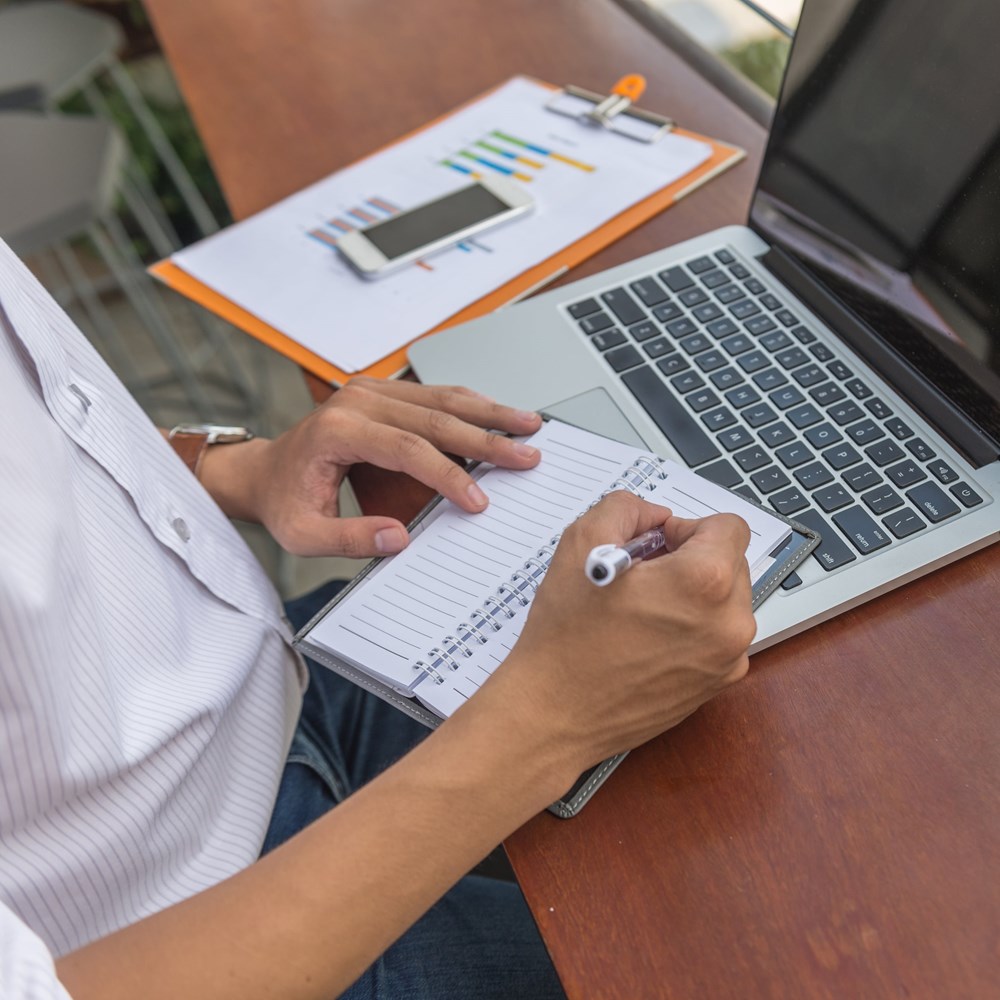 SRUC and SAC Consulting are well known for their technical notes. These provide detailed advice to land managers on a wide range of issues and are informed by research and practice in the field.
The production of some of these technical notes has been possible with funding from the Farm Advisory Service (FAS) - part of the Scottish Rural Development Programme (SRDP) which is co-funded by the EU and Scottish Government, providing information and resources aimed at increasing the profitability and sustainability of farms and crofts.
Select a section to see technical notes for that area
Crop technical notes
The following documents open as PDF formats
TN469: Choosing tyres to minimise soil damage
Guidance on all aspects of choosing alternative tyres to reduce soil damage and compaction.
TN492: Aphids and aphid-borne virus disease in potatoes
Guidance on the management and control measure that can be taken to prevent crop damage.
TN540: Winter wheat and barley: the integrated management of broad-leaved weeds and meadow-grass
Guidance on key weeds, and methods of managing and treating them
TN547: Swedes and turnips - integrated weed management
Guidance on weed competition in swedes and turnips, and both physical and chemical methods of weed control
TN551: Pests of swedes and turnips - their management and control
Guidance on pests in brassicas and techniques to reduce damage in crops
TN552: Wheat bulb fly and other fly pests of cereals
Guidance on the risks from pests and techniques to reduce damage in crops
TN553: Minimum tillage
Guidance on the benefits of this system and what to consider in adopting it
TN586: Conservation grazing of semi-natural habitats
Most of the habitats that we value for their biodiversity have been maintained or created by human management practices, and in particular, grazing by domestic livestock.
TN580: Crop protection in reduced tillage systems
Interest in non-ploughing tillage systems has increased because of the need to reduce costs, to establish winter crops timeously and because of perceived environmental benefits.
TN582: Managing set-aside and fallows for crop protection
Guidance on how set-aside and fallow breaks can be used to improve crop protection throughout the rotation.
TN584: Stem boring pests of winter oilseed rape
Highlighting the characteristics and live cycle of pests and best management practices to adopt to prevent damage to crops.
TN596: Spring barley weed control
Guidance on weed control programmes - optimising herbicide use and minimising cost and environmental impacts.
TN601: Ergot disease in cereals
Ergot management including variety resistance, impact on animals and management of field margins to minimise risk.
TN602: Clubroot disease Of oilseed rape and other brassica crops
Clubroot management in brassicas.
TN603: Soil dwelling free-living nematodes as pests of crops
Soil dwelling nematode pests are separated into migratory (free-living) and sedentary types, which relates to their ability to move through soil whilst feeding.
TN604: Changes in pests, weeds and diseases in Scotland over the last 20 years
The populations of pests, weeds and diseases in Scotland changes over time in response to cropping patterns, varieties, husbandry, rotation, cultivation, pesticide use and climatic changes.
TN605: Impact of climate change in Scotland on crop pests, weeds and disease
Summary of how climate change is likely to affect the pests, weeds and diseases we currently see on Scottish crops, and identify potential 'new' threats that can take advantage of the changed climate.
TN607: Winter wheat disease control
Integated management of wheat diseases, including use of varietal resistance, seed treatments and fungicides for cost effective disease control.
TN609: Management of grass weeds in winter cereals
Grass weeds are an increasing problem in cottish winter cereals crops. husbandry and herbicidal techniques are described, with particular emphasis on bromes, black-grass, rye-grass and wild-oats.
TN618: Cephalosporium leaf stripe in winter wheat
Cephalosporium leaf stripe is an increasing problem on farms in Scotland where wheat is grown on short rotations.
TN620: Winter oilseed rape pests and diseases
Winter oilseed rape is affected by a wide range of pests and diseases with new problems beginning to appear as a consequence of changes in pesticide usage and weather patterns.
TN623: Fertiliser recommendations for soft fruit and rhubarb crops
Nitrogen (N) recommendations for these crops have been updated in the light of results from recent trials and advisory experience.
TN624: Weed control in the potato crop
A constantly changing legislative environment has resulted in fewer herbicide options since the last technical note on this subject.
TN626: Black-grass: managing the risk under Scottish conditions
This technical note covers the current black-grass situation in Scotland. It presents a picture where, through climate change, populations could become similar to those in parts of England.
TN627: Barley disease control
This note contains up to date information about the management of winter and spring barley diseases. New information on varietal resistance, integrated control management fungicide programmes.
TN629: Management of species rich grasslands
The species-rich grasslands referred to in this Technical Note are the naturally occurring, unimproved grasslands that support a diverse range of wildflowers.
TN630: Potato storage diseases
Advice on how to increase potato yields and marketability by preventing diseases during storage. Details diseases and how to control/prevent them.
TN631: Potato tuber pests
A Technical Note detailing the identification and integrated control of tuber pests. There are a variety of pests that feed below the soil surface on potato roots and tubers.
TN638: Diagnosis of herbicide damage in potatoes
Glyphosate is widely used in cereals crops as a harvest aid, to control couch grass, as a desiccant in oilseed rape and to clean up stubbles and fallow land to name but a few uses.
TN642: Tan spot in winter wheat
An outbreak of tan spot, caused by the fungus Pyrenophora triticirepentis occurred in wheat crops in East Lothian, Scotland in 2010 and 2011.
TN643: Weed management in grassland
This technical note describes the most important weeds of grassland and their management. It updates Technical Note 615 with many changes in herbicide approval and labels.
TN644: Haulm destruction in potato crops
The timely destruction of the potato haulm is important to stop bulking and optimise the yield of a marketable crop of the right specification whether seed or ware.
TN651: Nitrogen recommendations for cereals, oilseed rape and potatoes
Nitrogen recommendations for cereals, oilseed rape and potatoes.
TN655: Fertiliser recommendations for soft fruit and rhubarb crops
TN656: Soils information, texture and liming
TN657: Management of copper in soils for cereals
TN667: Grandfathers rights. The clock is ticking
TN668: Managing soil phosphorus April 2015
A new soil specific approach to P management is presented that takes into account the relationship between differing soils capacity to regulate P availability for plant uptake.
TN715 Phosphate and potash recommendations for crops grown in Highland and Islands
TN716 Phosphate and potash recommendations for crops grown in South West Scotland
TN717 Phosphate and potash recommendations for crops grown in North East Scotland and Tayside
TN718 Phosphate and potash recommendations for crops grown in Fife, Lothian and Scottish Borders
TN741: Recommended grass and clover varieties 2020-2021
Organic oilseed rape in Scotland: a technical guide
Find out more about our services